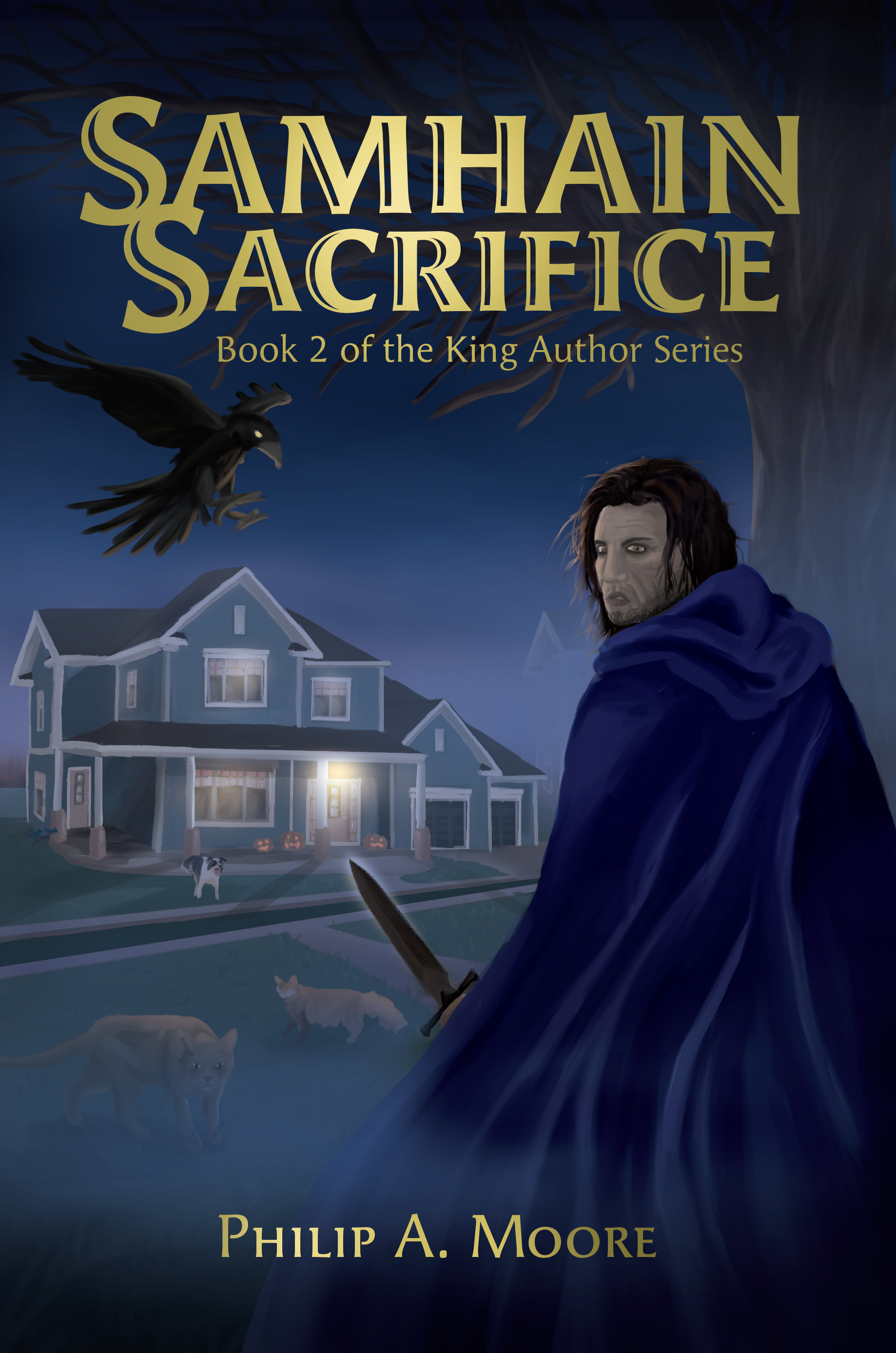 Problem / Solution
This is the cover for the second book in a series of fantasy novels about a group of kids in a small town who learn that Arthur lore is real and Mordred is still wandering the earth and plotting evil schemes. In this particular book, Mordred plotted to murder someone on the night of Samhain (Halloween). 
When I asked the author what question he wanted the audience to wonder at the sight of the cover and find upon reading the book, he said, "What character is Mordred going to try to kill?"
So, for this cover I focused on making a mysterious scene where Mordred is stalking a house, but you're not totally sure whose house it is. You have to read to find out. I did this while also including other ideas from the book, like Morgana's cats protecting the house as well as the dog, Merlin.
Media: hand drawing edited and colorized in Photoshop.
Skills used: illustration, cover design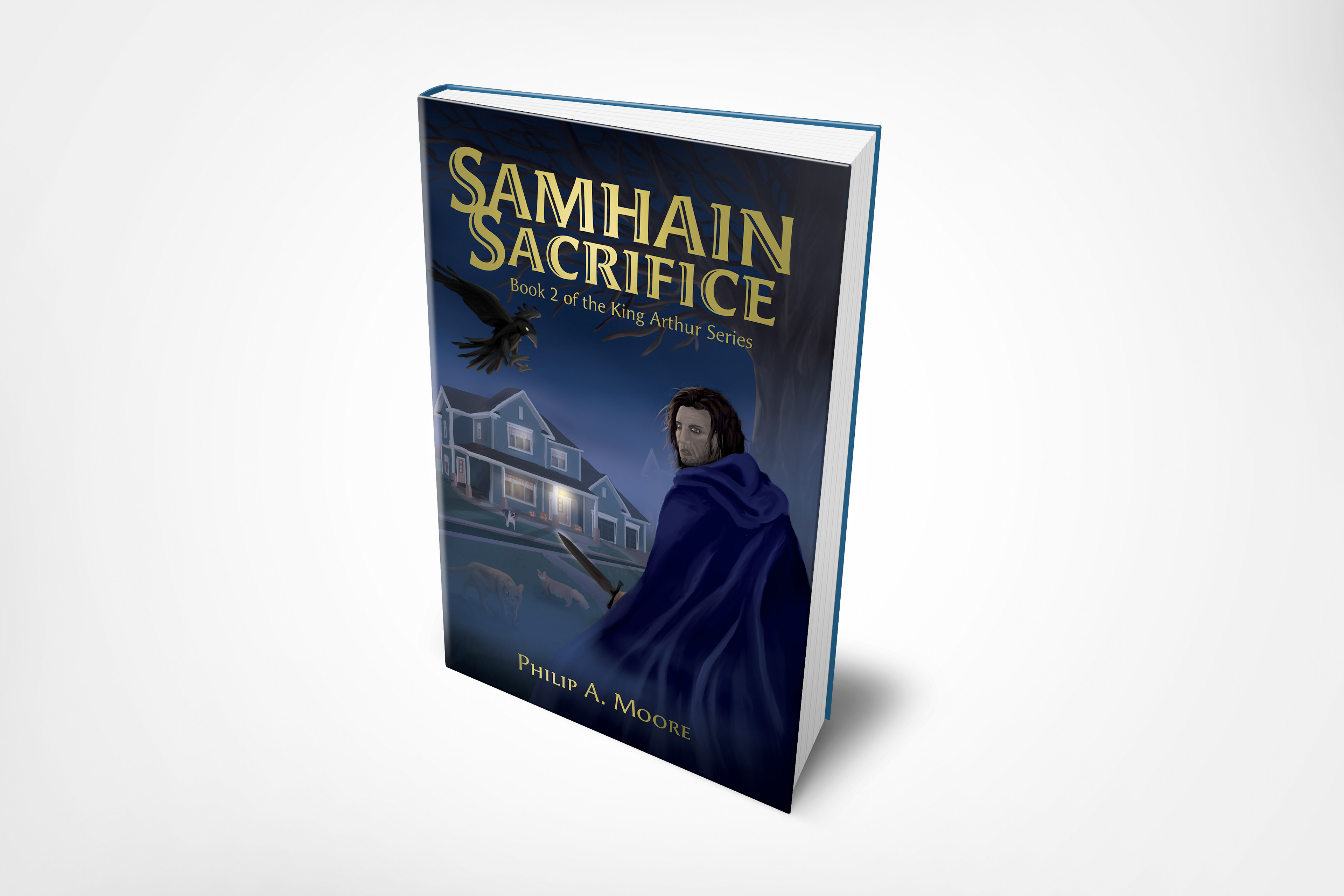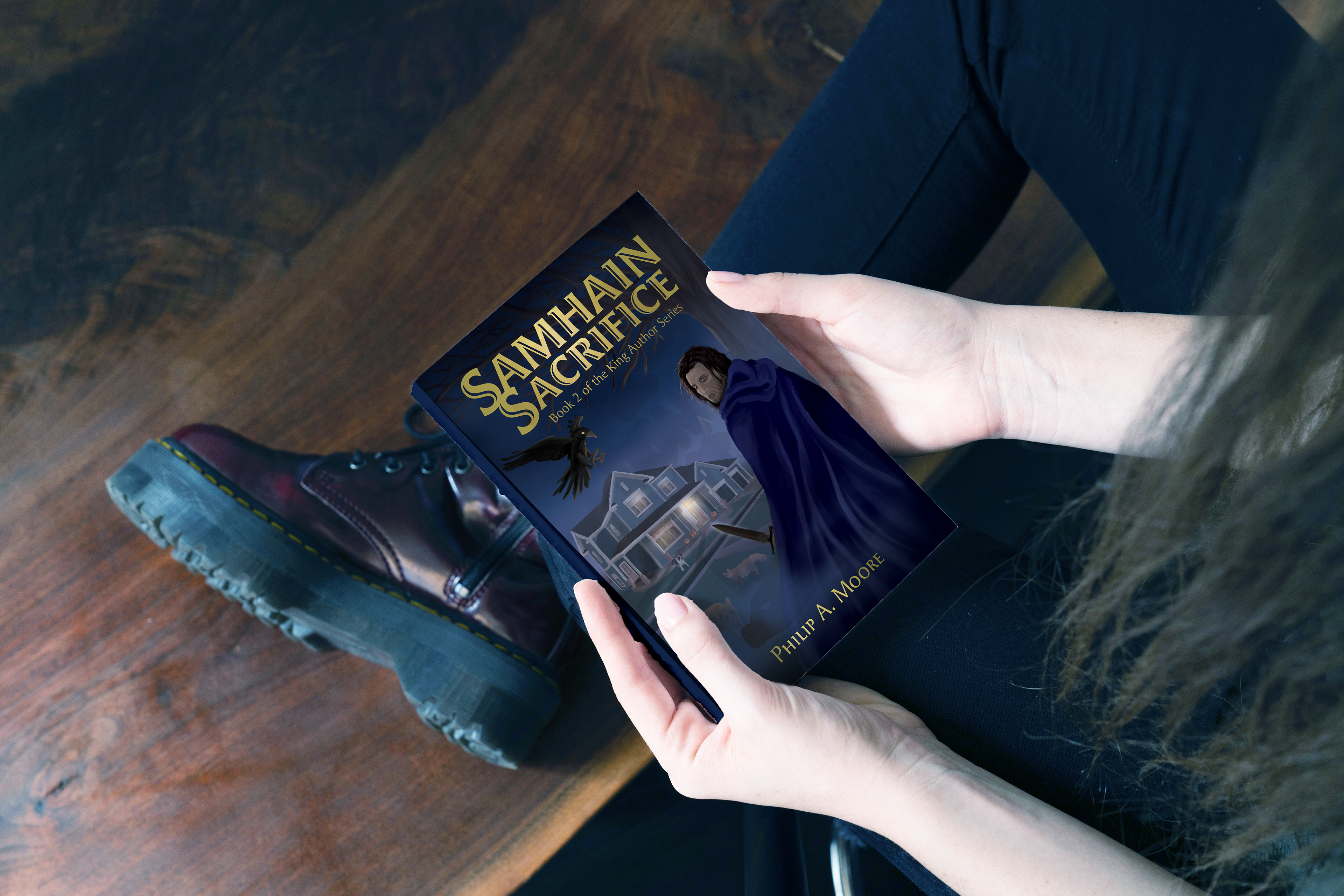 For those of you who love to wonder at the mystery of the road an illustration takes from start to finish, here are some images depicting some of my process work.