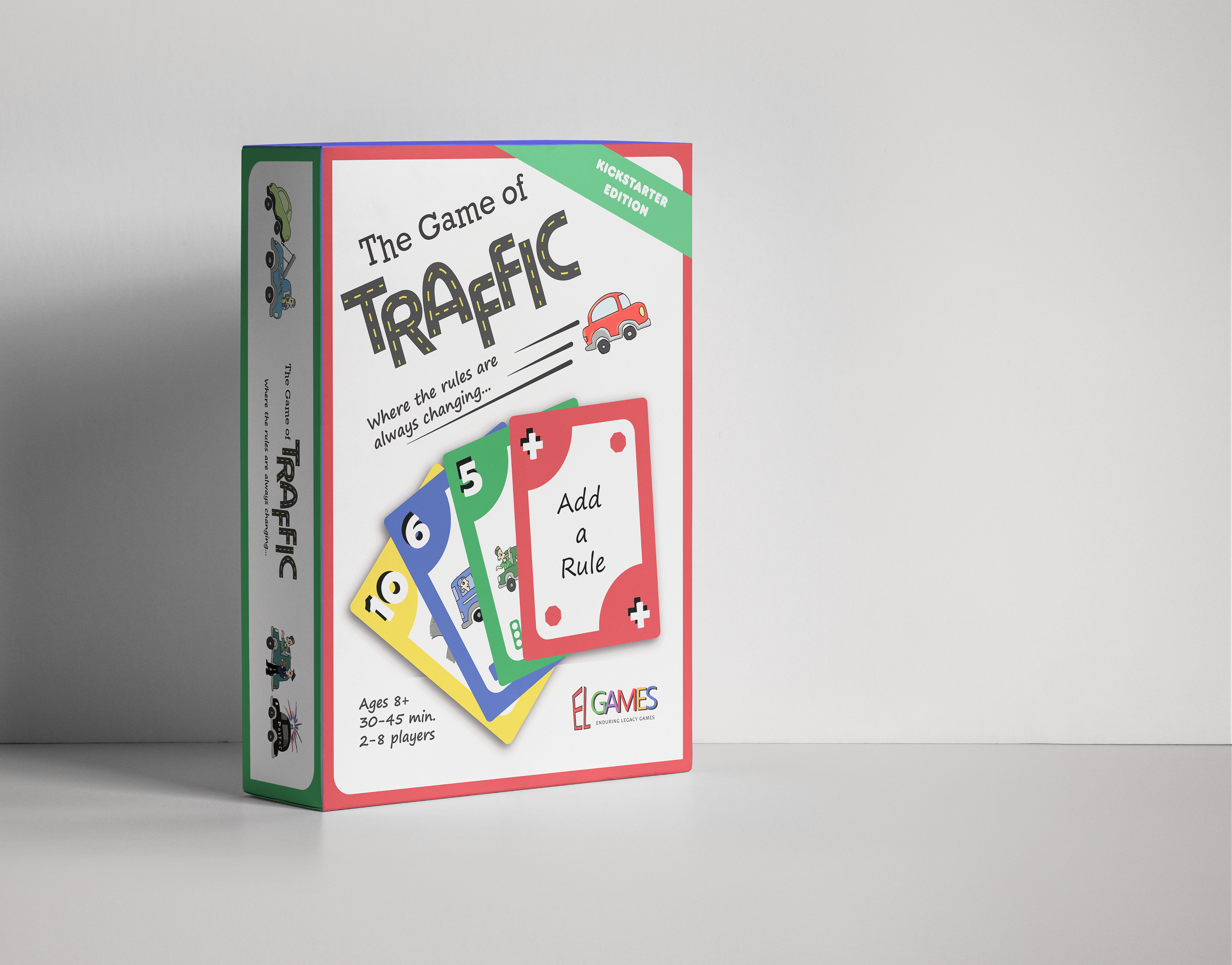 The Game of Traffic is a simple family game enjoyable by all ages. It plays like Uno, but with a twist: the rules are always changing! For this game there are two decks of cards, the playing cards and the rule cards. The whole theme was, of course, traffic. 
This project called  called for a fun, playful design as well as quick and easy function. 
Media: Hand drawn, Photoshop, Adobe Illustrator, InDesign, Fire Alpaca
Skills used: package design, illustration, layout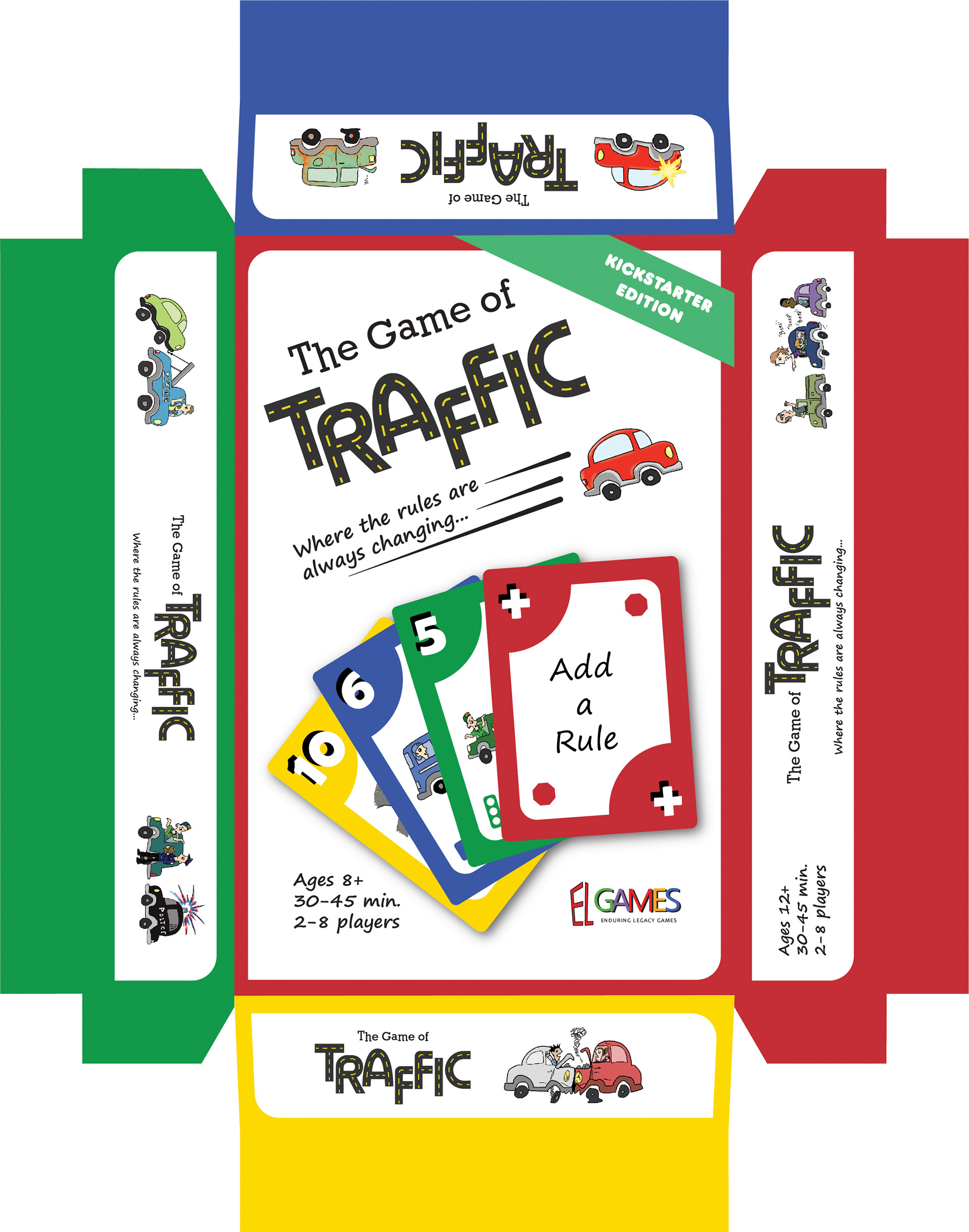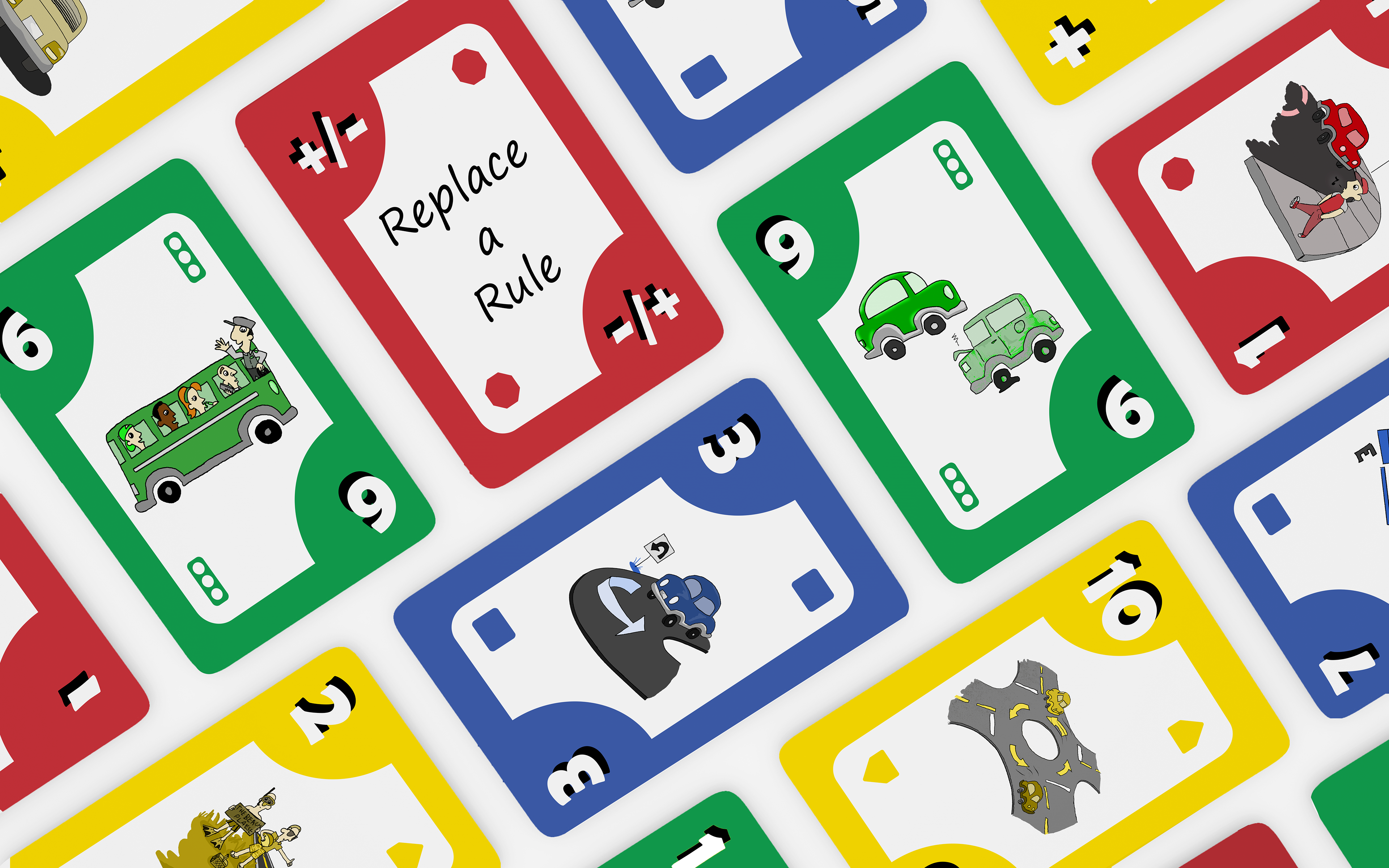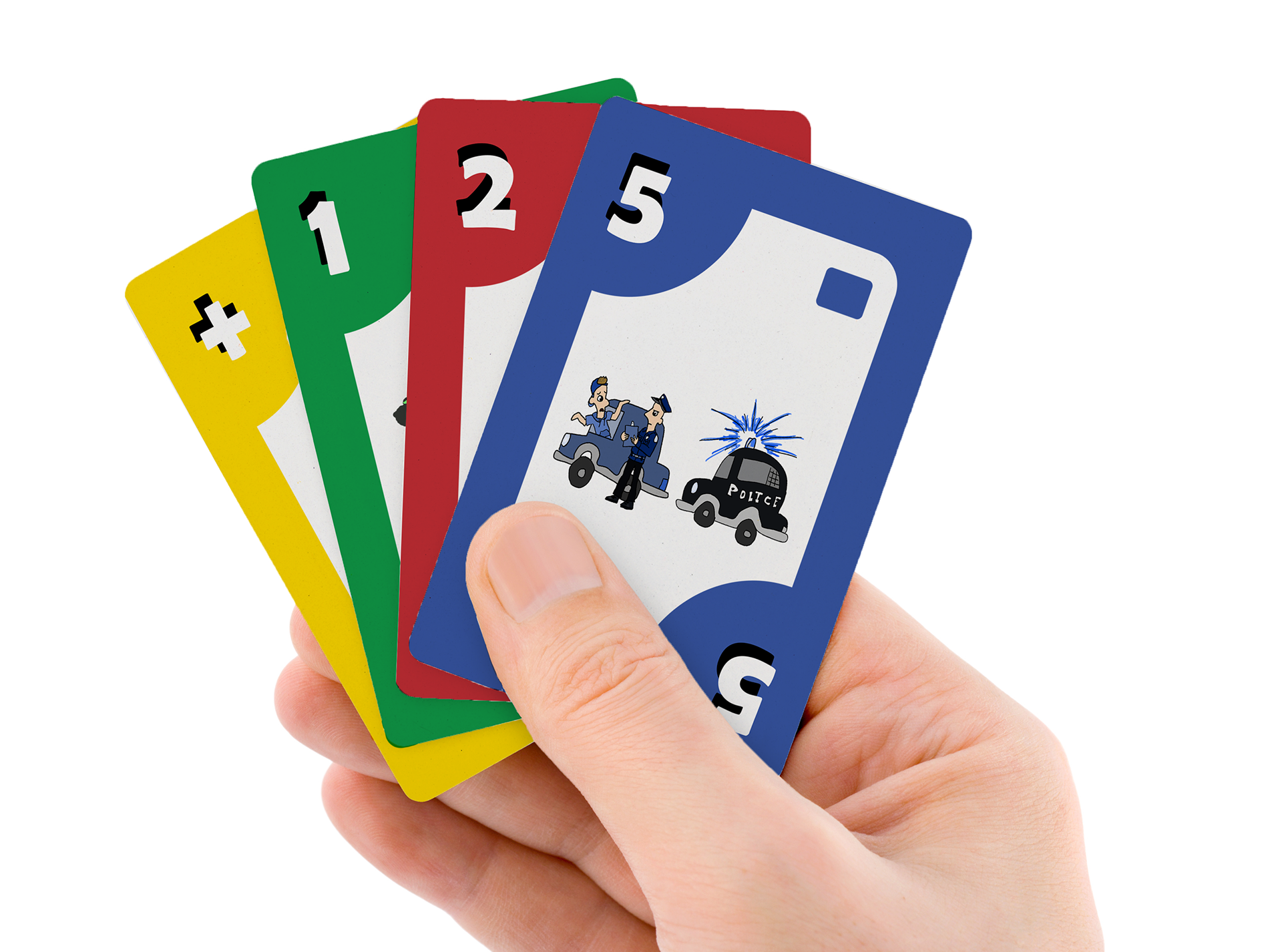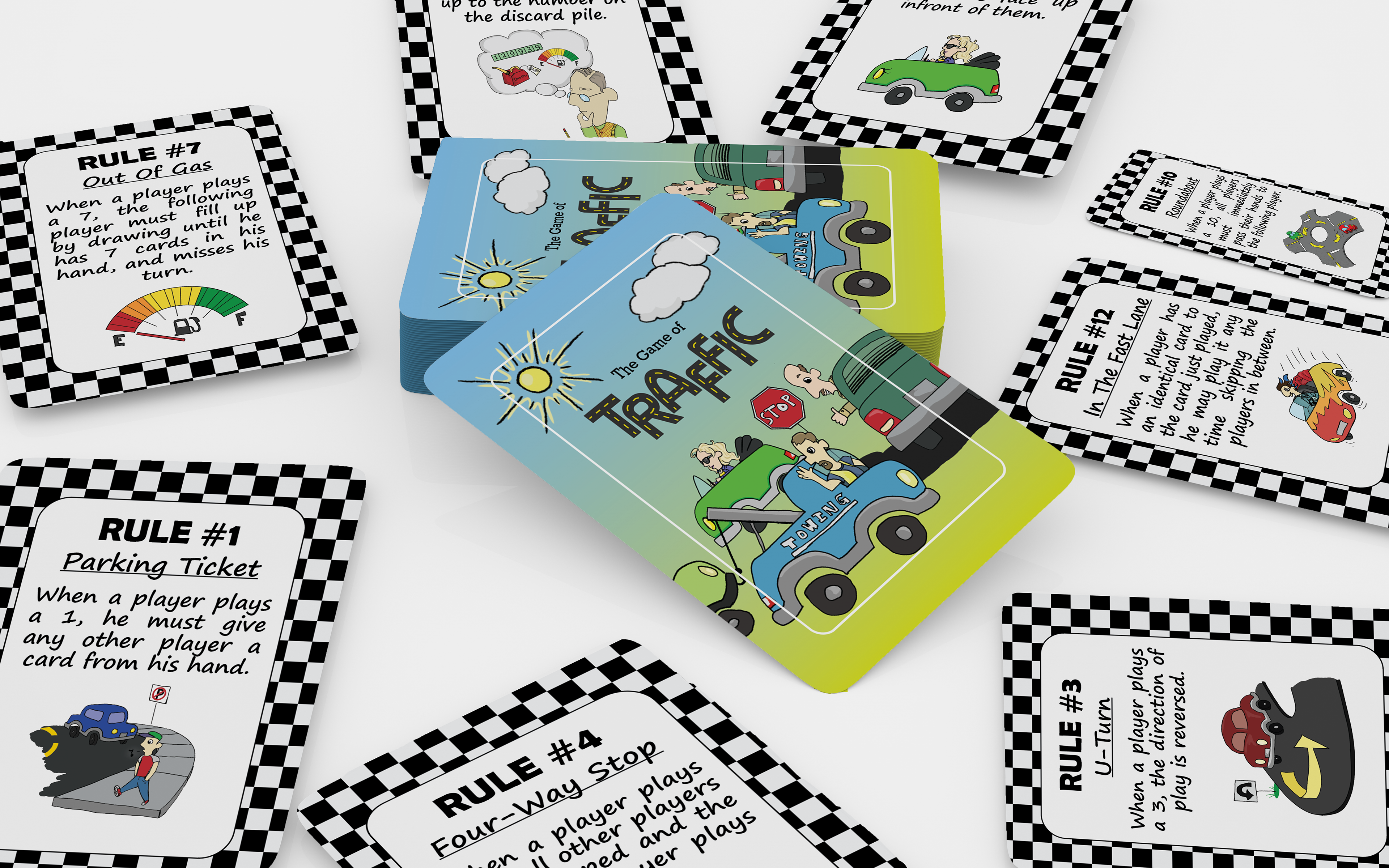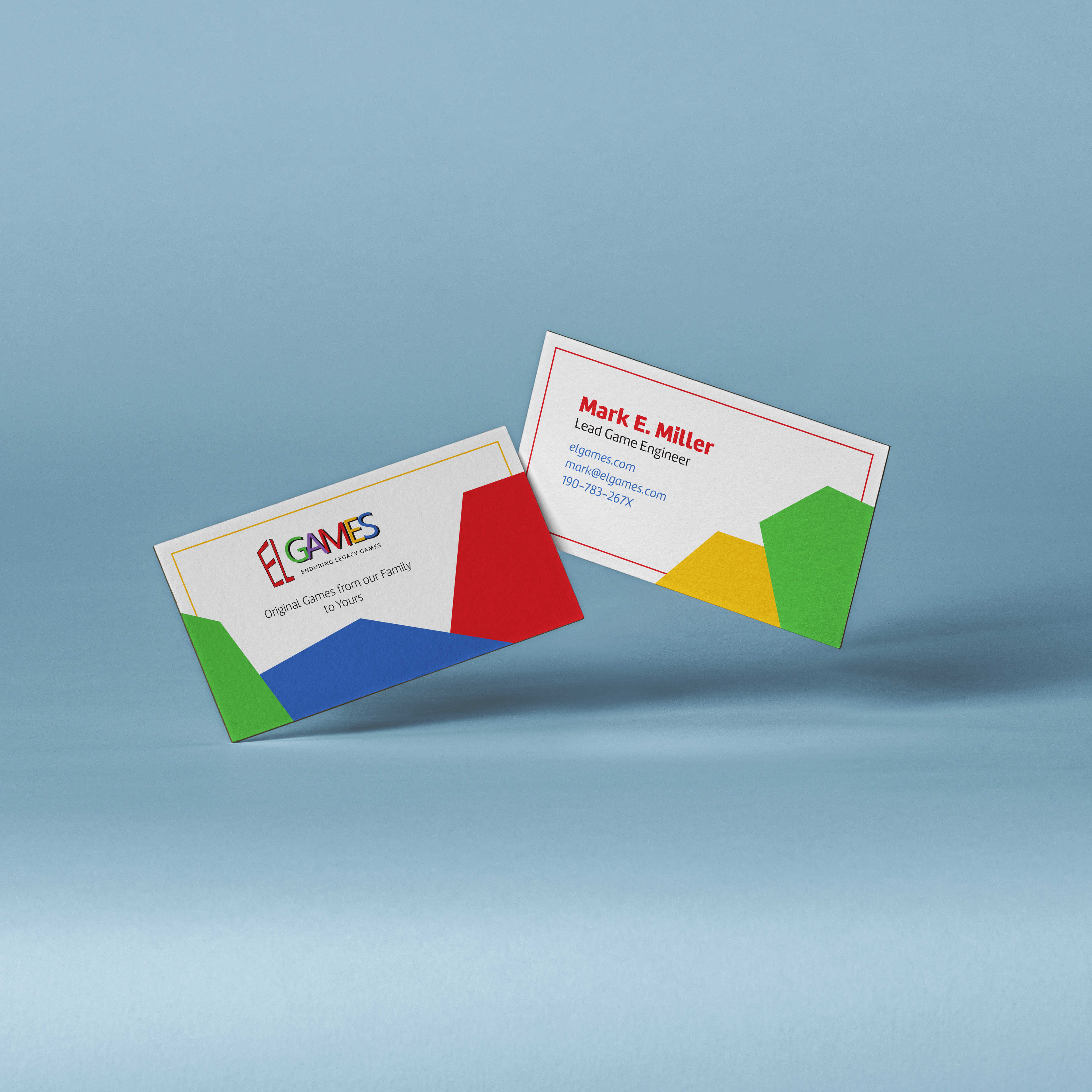 Problem / Solution
This is the logo and brand identity design for Enduring Legacy Games (EL Games), a board game business my family established because we were so eager to share with the world the fun and exciting games we have come up with in our home. 
The brand is founded on the idea that having fun together is something that brings families closer. Our made up family board/card games are something that has always brought us a lot of joy and family togetherness, which is why we want to share it with others.
To establish a consistent look that communicated those values, I chose to use a rainbow of fun, energetic colors. I also put thought into the fact that board games are very organized and structured by nature, but can also end up being a little chaotic if the game requires speed. I decided to use  geometric shapes to represent the structure and place them all about to show the excitement of party game chaos. The Shapes overlap to signify togetherness.
Media: Adobe Illustrator, InDesign
Skills used: logo design,  brand identity