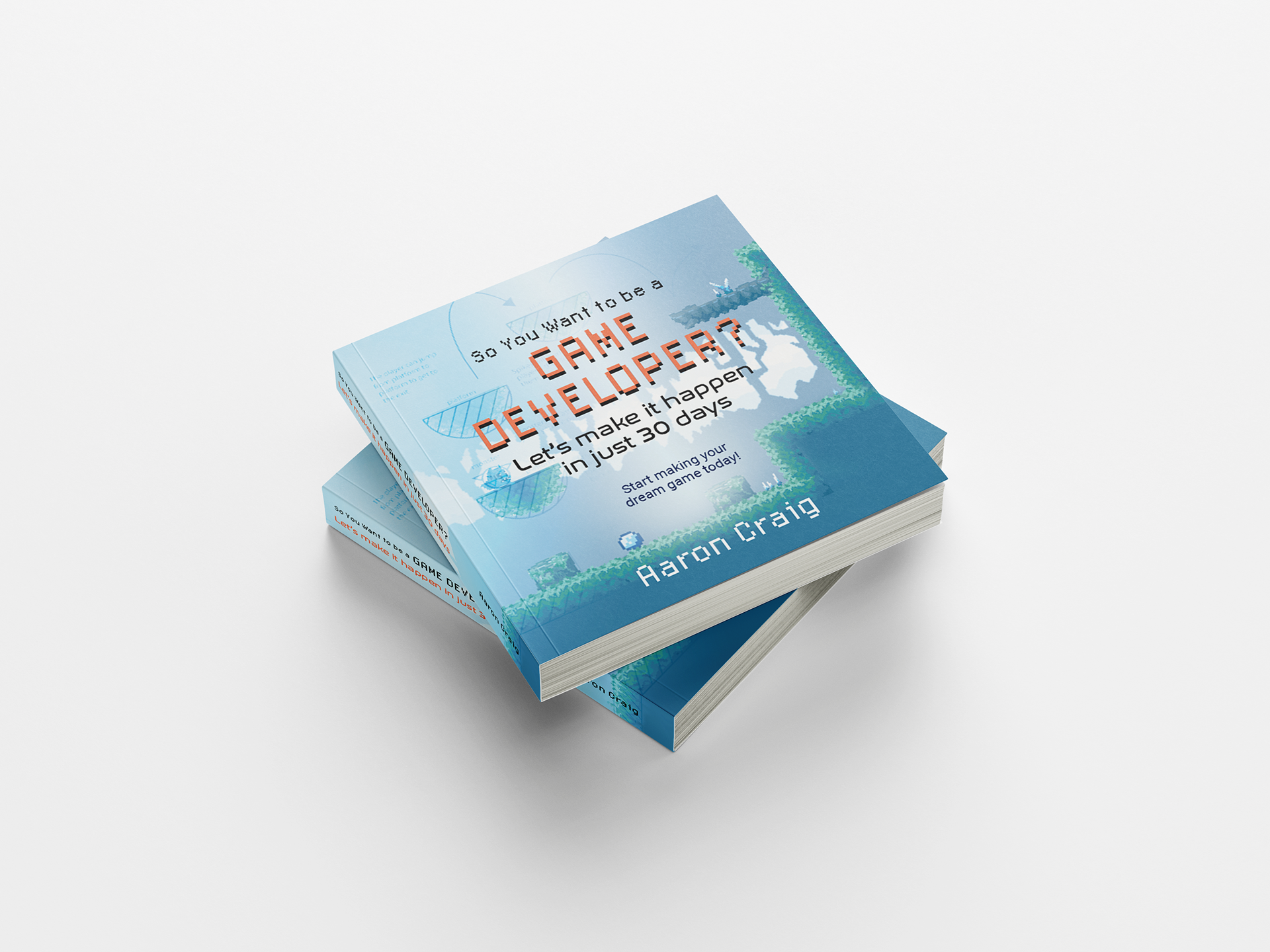 Problem / Solution
For this project, I was asked to create the layout for a 30 day instructional book. The author of the book wanted the book's layout to make following their game design  process easy, fun, and motivational. 
The book itself was full of images and two different kinds of side-notes—"Error Help" for if you get stuck at a particular part and vocabulary definitions. 
To account for all the things that needed to be a part of the layout, I designed a flexible layout in which pages could be layed out in either twos column or one larger column with a side bar for images and side notes. This made for flexibility in how to meet the needs that each page called for.
To enforce the uplifting tone, I chose a color palette with a fun yet calming teal and blue, and an energetic pop of orange. 
Media: InDesign, Photoshop
Skills used: cover design, complex layout