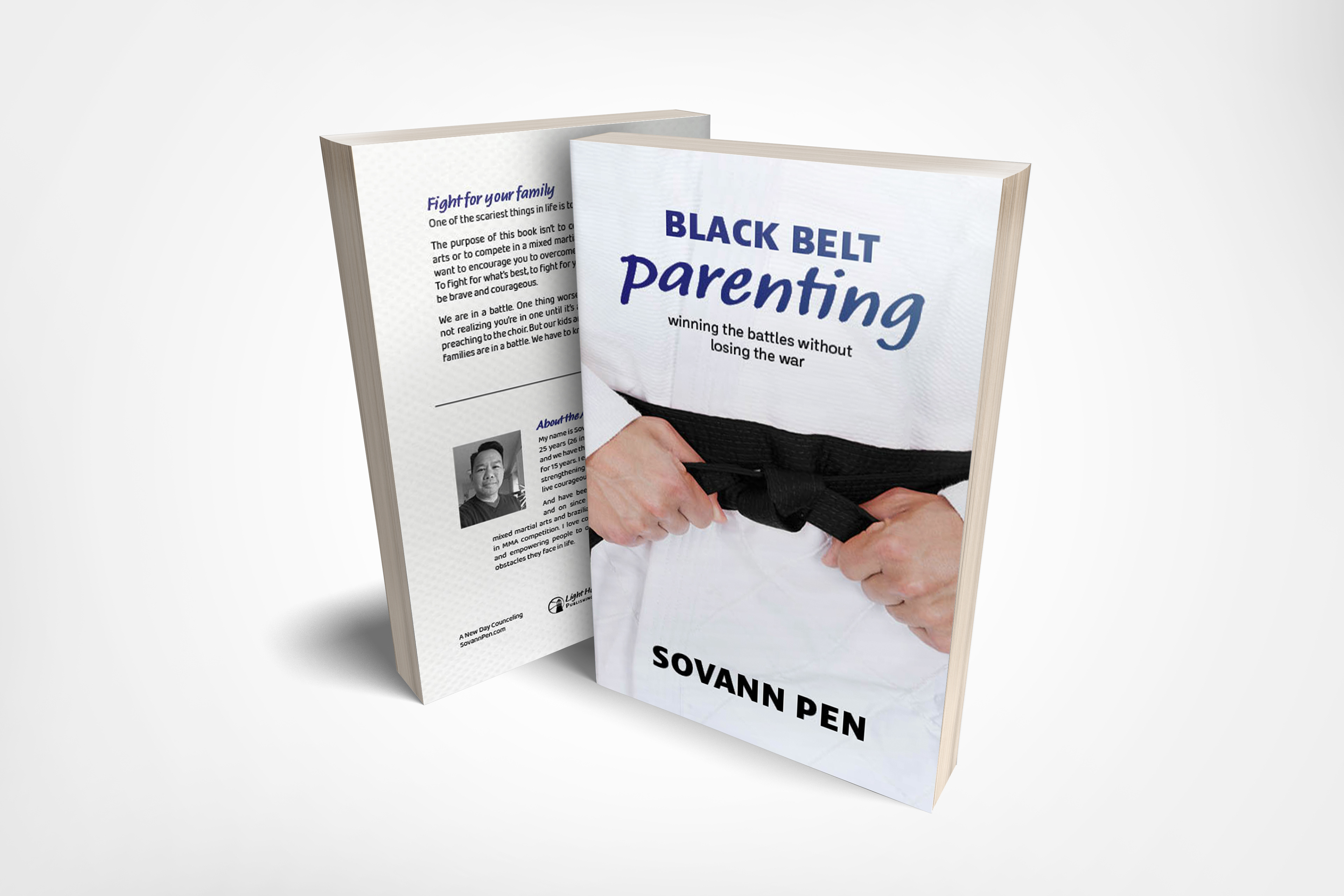 Problem / Solution
 I was asked to design a cover for a book that uses Mixed Martial Arts as a metaphor for parenting. The purpose of the book is to empower parents to learn the skills, but also know that it's hard work that requires training and effort.
To keep to the genre, I chose to design a cover with a very simple but effective design, with mostly white and black with a pop of dark blue. 
The whole idea of the book is equipping yourself, so I chose to use a close up of a parent tying on their black belt.
Media: InDesign
Skills used: cover design